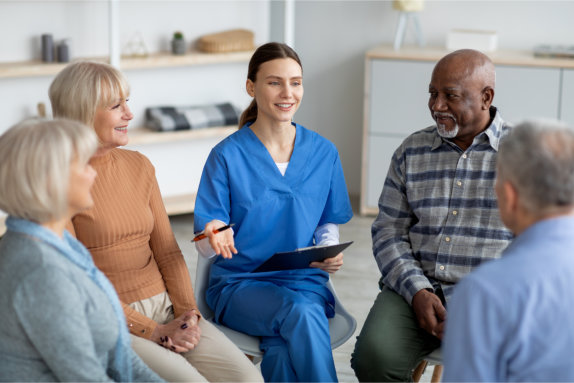 According to the National Institute on Aging (NIH), depression is a mood disorder that affects the way you feel, act, and think. It may be a serious condition, but counseling, medicine, or other forms of treatment are available.
Signs and Symptoms of Depression
How do you determine if your senior loved ones may have depression? Compared to younger people, depression in older adults may be tough to recognize because of the differences in symptoms. However, watch out for these common warning signs below.
Persistent sad, anxious, or "empty" mood
Feelings of hopelessness, guilt, worthlessness, or helplessness
Irritability, restlessness, or having trouble sitting still
Decreased energy or fatigue
If you noticed these changes in your elderly loved ones, it's essential to seek professional help like counseling. Are you worried about the cost? Most counseling providers offer Medicare benefit in Texas.
How to Support Seniors with Depression
Help set up Medicare benefit in Florida or accompany them to a support group.
Participate in activities they like to do.
Ask if they want to go for a walk or a bike ride.
Encourage them to seek medical treatment and stick with the treatment plan the doctor prescribes.
A & B Counseling Services LLC offers counseling for seniors. Are you residing in your own homes or assisted living facilities? We offer in-home counseling. We will go to you and listen to your concerns. As Medicare providers, we can provide training to specifically help seniors cope with stressors and complications of aging. Contact us at 866-906-2884 for more information.