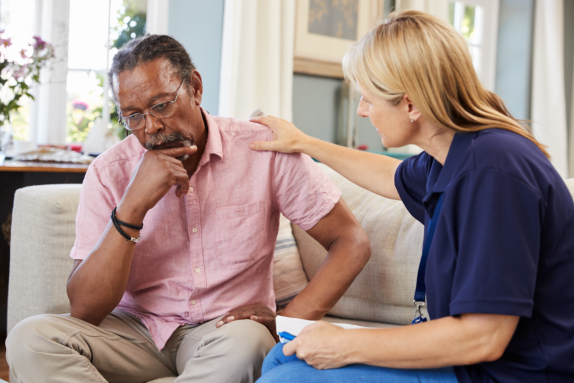 We believe that seeking help is first step to healing. So if you have senior loved ones with health condition, disability, or injury who are in need of in-home care services but you don't know where to seek help to meet their needs, then we are here to help you by providing Senior Assistance.
If you are starting to feel overwhelmed and carrying a heavy burden in securing your senior's well-being, then this is the time for you to know about Medicare Benefit in Florida.
We at A & B Counseling Services LLC, a reliable provider of Counseling For Seniors, have been offering in-home services for the elderly for the past 20 years. We are expert in helping seniors cope with loss, grief, anxiety, and other life's challenges. It is our mission to promote emotional wellness and independence through individual counseling and advocacy. With our assistance, we aim to help our clients cope with the challenges that they are facing in life and find healthy ways to cope with them.
We have clinical social workers who use various counseling methods using a person-centered approach, we focus our services on our clients' concerns and base the type of counseling we provide on the result of our assessment of their overall needs. This type of service is included in the Medicare Benefit in Texas. So if you wish to know more about the services we offer, please feel free to give us a call.