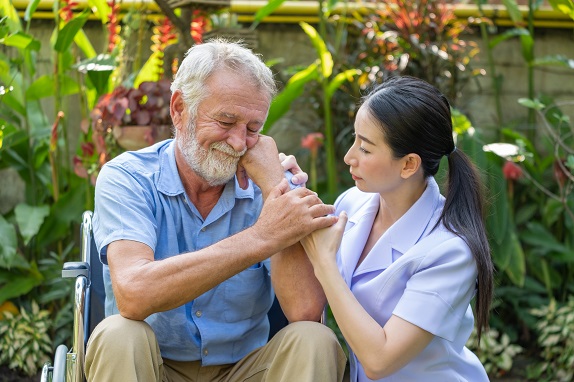 People are exposed to a variety of unpleasant realities of life during the senior stage, including stress, rejection, failures, loss, and more. Due to their mental distress and stress, some seniors choose to isolate themselves and will always feel sad and empty.
Additionally, some people experience problems like despair and anxiety, both of which can be detrimental to one's general well-being. As a reputable provider of services related to counseling for seniors, A & B Counseling Services LLC believes that there are ways how you can help your senior loved ones manage their anxiety.
Accompany them to have a walk

You have to consider their mobility issue or you may ask them to stay in the wheelchair while you have your outside walk together.

Ask them to note or write

You can help them get rid of their unpleasant thoughts by asking them to write down your may also ask them about getting help from professionals through individual counseling.

Consult a professional

Don't hesitate to seek expert assistance for a counseling session if your anxiety is significantly more than you can handle. You may ask your provider how you can avail of Medicare Benefit in Florida to help your loved one with the possible cost.
We can assist you if you need assistance managing your anxiety and how you can avail of the possible Medicare Benefit in Texas for your or your loved ones' counseling sessions. See our website for more information.