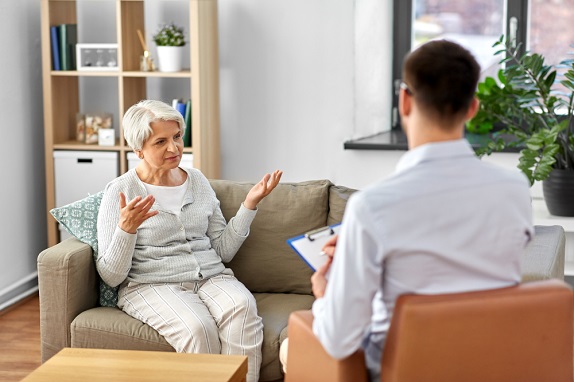 Counseling benefits all people of all ages, especially seniors. Here are ways that counseling for seniors can be beneficial:
It boosts positive lifestyle changes.

Some seniors may find it hard to adjust their daily routine due to old age, but change could be good for them. Some lifestyle factors are outside our control, but counseling helps seniors identify the positive changes that may benefit their life. With the help of a counselor, it will be easier to implement positive changes.

It helps manage grief and loss.

Loss becomes more common with age, and some seniors might find it hard to cope with grief. And while some seniors hesitate to reach out to the people in their life for support, therapy can help them process loss and get the support they need. It provides a safe environment for them to express their feelings and develop ways to cope with their circumstance.

It strengthens cognitive function.

Alzheimer's and dementia are common among seniors. But with the help of counselors, seniors have opportunities to practice their language processing. The lengthy discussion can help keep their mind sharp. As a Medicare benefit in Texas, your loved ones will benefit from therapy to strengthen their minds and prevent cognitive decline.
Are you looking for a Medicare benefit in Florida that can help your senior loved ones who struggle to accept changes as they age? A & B Counseling Services LLC is here for you! Our licensed professionals can help them put their worries and fears in perspective and appreciate this stage in their lives. Contact us at 866-906-2884 for more information today.