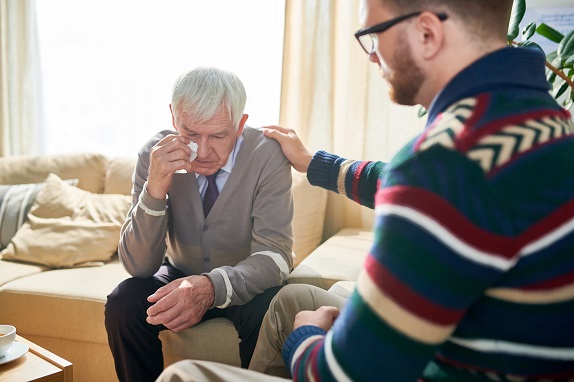 You may be under a lot of pressure, putting on a strong face for your family, or maybe you're unsure how to express your sadness. Whatever the situation may be, grief is always hard to deal with. There is no one-size-fits-all plan for facing it. But one thing's for sure; you can't ignore it.
If it gets too much to bear, you may seek out professional help. You may be able to avail of this medicare benefit in Florida.
Here are some reasons why you shouldn't ignore your grief and give yourself the space to be.
It's affecting your daily life.
Grief can be debilitating. Learning the necessary coping mechanisms to get through the pangs of sadness can help you become more adaptable in your daily life. You may opt to seek out counseling for seniors to help you cope.
It's affecting your relationships.
Grief can cause isolation. It's important that although a significant loss of a loved one is a big adjustment, don't forget that you are alone. Stay close or seek a social support system to help you through this storm.
Your feelings are valid.
Everybody has a different way of dealing with a loss. Know that every form is valid too. You may seek individual counseling to help you process your emotions and to help you cope with this change.
Here at A & B Counseling Services LLC, we offer multiple services promoting health and well-being. We provide this medicare benefit in Texas for you and your loved ones. Schedule a consultation with us, and let us know how we can help.